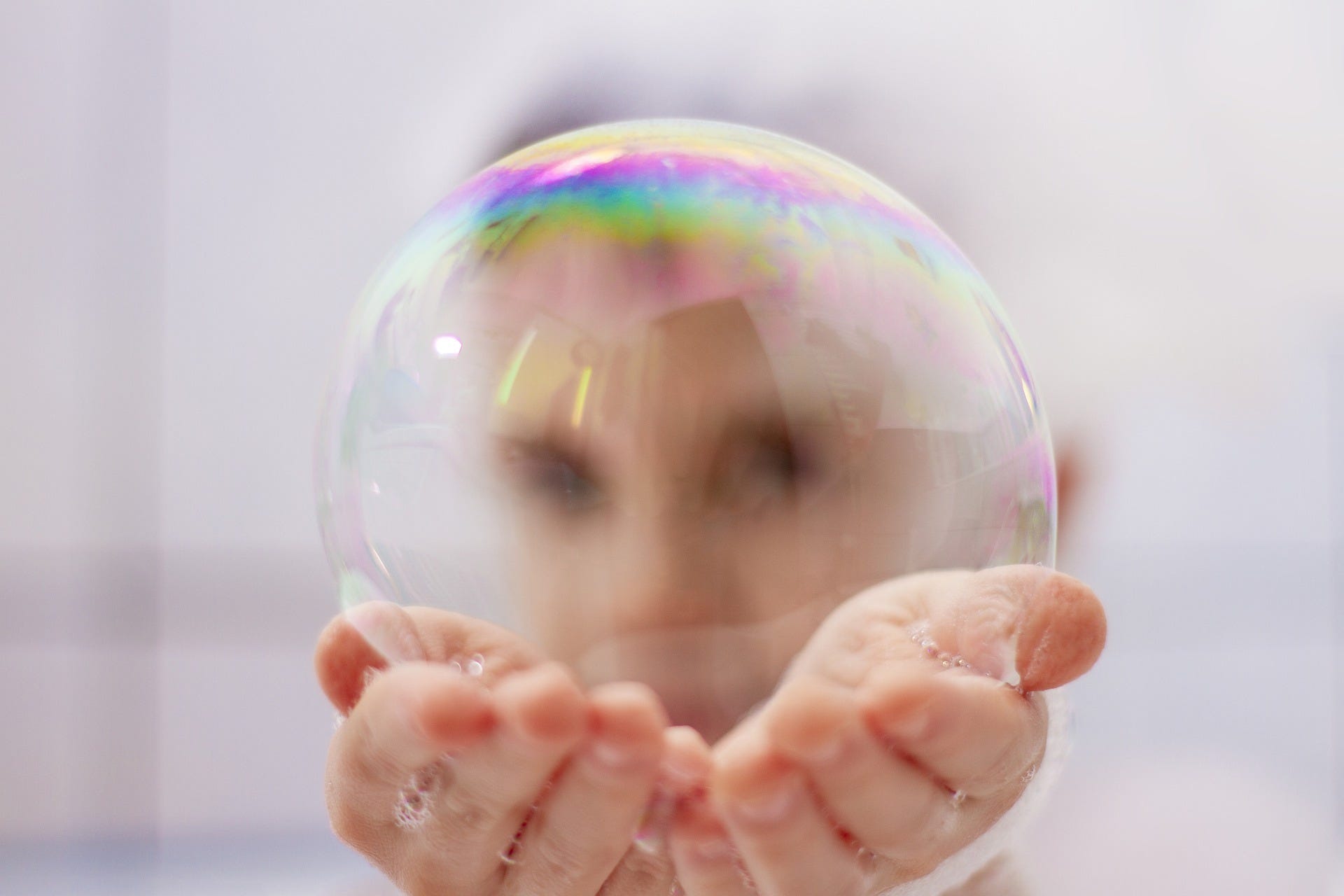 'Bursting the Bubble!'
Tuesday 16th March, 2pm CET, online
an opportunity for Non-Formal Education to explore
key issues with professionals from outside 'the sector'
What is 'Bursting the Bubble'?
The rationale behind the event is based on a recognition that those practitioners that occupy the Youth Work and Non-Formal Sector to a large extent exist within a bubble and there's a need to look beyond those boundaries, hence the theme of 'Bursting the Bubble.' We want to encourage engagement between that sector and those from outside in a genuine and conscious effort to explore important contemporary themes, and in doing so, stimulate, provoke and challenge existing thinking. The more we are subject to thoughts from outside our respective sectors, the more we are motivated to explore other answers or possibilities.

Therefore we invited a number of speakers from various sectors and countries and also practicioners to join conversations and discussions.

'Bursting the Bubble' is part of the 'Youth Work and Trainers Bazaar' event series. Mor to come soon. Join us on March 16th to learn more.
Programme
all times CET (Berlin, Paris, Copenhagen)

2:00 PM Welcome and Intro to 'Bursting the Bubble' (plenary session)
3:30 PM Intro to 'The Internal Market' (plenary session)
3:35 PM The 'Internal Market' (parallel sessions) find out more...
to book your place at the 'Internal Market' contact us by e-mail.
(registered participants only)
4:30 PM Overview & Feedback (plenary session)
Promotion of the 'Youth Work and Trainers Bazaar'
Evaluation